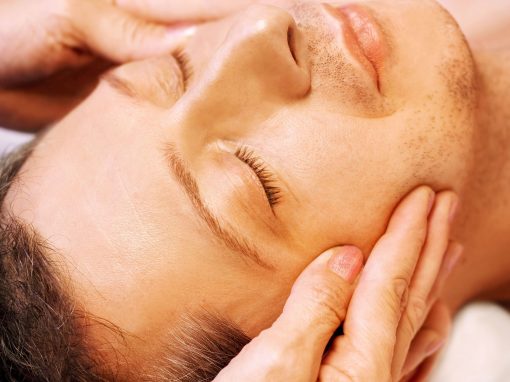 Typical positions of the Practitioner's hands are on your: head, shoulders, stomach, arms, legs, and feet (or you may prefer not to have touch).
Healing with Intention
The Reiki Practitioner may ask you if they can hold an intention for you during the Reiki session. You can be assured they ask Universal Spirit to provide the highest healing for you. You are fully clothed laying on a massage table, or sitting in a chair. The Practitioner will lightly lay their hands on or above your body. Typical positions of the Practitioner's hands are on your: head, shoulders, stomach, arms, legs, and feet (or you may prefer not to have touch). If you are not comfortable with touch, let the Practitioner know and she/he will adjust the treatment. We can work just in your energy field. This is very healing as it is believed that dis-ease starts in the energy field. In most treatments the energy field and the body are treated. Note: Reiki is NOT massage.
Wellness, Relaxation & Peace with Hands on, or Long Distance Reiki
During a Reiki session, whether hands on or at a distance, most clients feel deep relaxation and peacefulness. Many feel the spiritual healing as well as stress relief, relief from pain, and a sense of being deeply loved and cared for. Clients may feel warmth in specific areas, tingling, sensations of releasing negative energy, see colors, or experience feeling lighter. LONG DISTANCE Reiki, is offered by phone or Zoom. After your Reiki session, drink plenty of water to wash away toxins released during the session. Let your body do whatever it needs – allow yourself quiet time or return to your life's activities with a sense of wellness and increased energy. Notice the changes you feel…you are the best judge of what your body needs.
Sessions are typically scheduled once a week or every 2 weeks. Each session is accumulative in maintaining the free flow of your energy pathways. Healing is in layers occurring over time. No two sessions are alike. Various vibrational techniques are added to sessions such as: crystals, healing attunements & singing bowls.
Note: Reiki Practitioners do not diagnose conditions nor do they prescribe or perform medical treatment, prescribe substances, nor interfere with the treatment of a medical professional. More & more medical professionals are including Reiki in the multi-levels of healing. You'll find Reiki in George Washington University Hospital, and R Adams Cowley Shock Trauma Center, John's Hopkins, James Stockman ( FMH ) Cancer Center and so many other places.
Schedule Your Appointment
Call 240-415-8975 or email [email protected] to schedule your appointment.
All calls and emails will be returned within 24 hours.
45 minutes $65.00    60 minutes $75.00    75 minutes  $85.00
Hands on sessions are held at Expanding Heart Center 208 W. Patrick St. Frederick, Md. 21701
Long Distance Reiki is practiced by phone and Zoom.   Please contact us to schedule appointment then select the time and continue with payment. The Biomat and Vibrational Sound Healing are not available for the long distance sessions.
After scheduling your hands on appointment, please select your options and pay using the form below.
Enhance Your Reiki Session
Vibrational Sound Healing
Vibrational Sound Healing is a great stress release modality. It allows for deep relaxation and improves physical and emotional well-being. The use of sound and intention can be a pathway to the meditative state that is both therapeutic and enjoyable.
Therapeutic grade Vibrational singing bowls combine powerful vibration and sound to induce an immediate relaxed state. The introduction of sound waves directly into the body along with soothing ambient tones is such a strong modality that clients report effects ranging from a meditative state to deep relaxation. Rhythm is all around us and in us. Vibration and sound are ever-present in our lives and the universe. When our minds are acutely tuned to tones or combination of tones our conscious brain state can be calmed fairly quickly and efficiently.
I use three or four different bowls directly on your body and gently strike them with a felt mallet allowing time for the vibration to integrate with your body, often bringing physical and emotional balance.
This can be included in your hour, or longer, session, ½ hour of Reiki with ½ hour of Vibrational Sound Healing.
You can also schedule the full hour of Vibrational Sound Healing.
Feel supported in sound and vibration with the beautiful singing bowls, hand hammered in Nepal. They've come a long way to bring sound and Vibrational healing to you!
Far-Infrared Rays Amethyst Mat
We now offer the amazing experience of the FIR ( Far-Infrared Rays ) Amethyst Mat.
The Amethyst Mat is a high-quality infrared heating mat used in healing and pain relief practices all over the world. This Mat offers relief from muscle pain, joint pain and stiffness, muscle spasms, minor sprains and strains, and muscular back pain. The Amethyst Mat also relaxes muscles and temporarily increases local circulation.
How Does It Work?
The Amethyst Mat uses a combination of fabrics and Amethyst stones to generate far infrared rays which are then transferred to the body as heat. The heat comes from friction generated within the body through the effects of far infrared rays. Far infrared rays warm the inside of your body where contact is made with the mat.
The most effective and the safest method of the Amethyst mat heat therapy is the FIR (Far-Infrared Rays) FIR saunas are widely spread now and FIR therapy is commonly used for medical conditions worldwide.
This type of heat therapy is based on the usage of Infrared (IR) Light the healthiest part of invisible sun light that transfers only the heat. It is a low temperature and emission free source of deep penetrating heat.
Add 15 minutes of this amazing heat therapy to your Reiki session. $15.00
Cancellation Policy
Your appointment time is reserved exclusively for you. We look forward to this time just as much as you do. If you need to reschedule your appointment, please provide a minimum of 2 Business Days notice.
Reiki Sessions are held at Expanding Heart Center, 208 W. Patrick St. Frederick, MD 21701
Expanding Heart Center
208 W Patrick St, Frederick, MD 21701, USA